Regular price
Sale price
$194.00
Unit price
per
Sale
Sold out
Dimensions
 

Total Size

Long: 20cm / 7.8"
Short: 15cm / 5.9''


Inner Diameters

Vaginal: ~ 2-4,3 cm height / 0,8-3,5cm width
~ 0.7-1.6" height / 0.3-1.3'' width

Anal: ~ 2,7-3,2cm / ~ 1-1.2''


Weight

~ up to 1000g / ~ up to 35.2oz
Share
View full details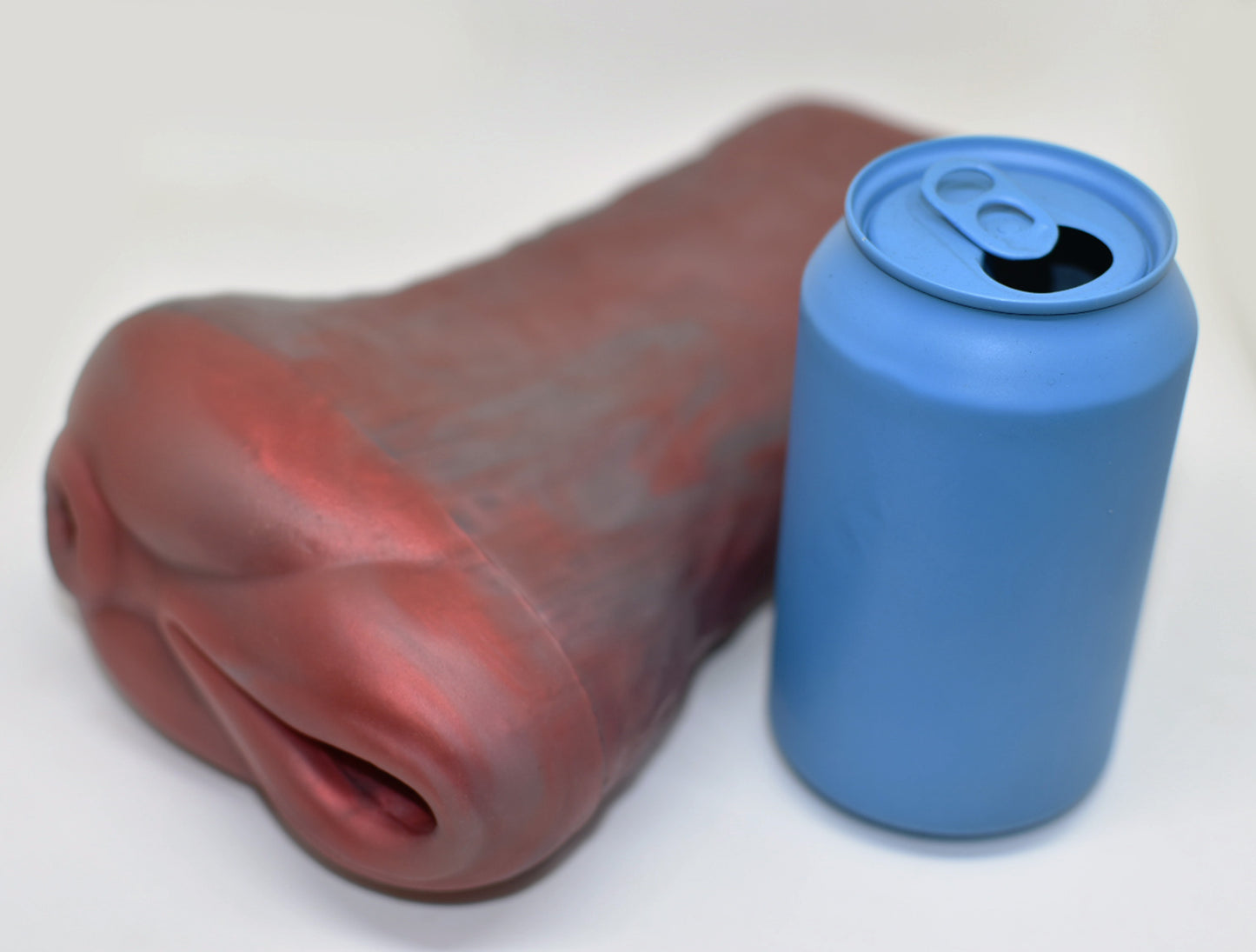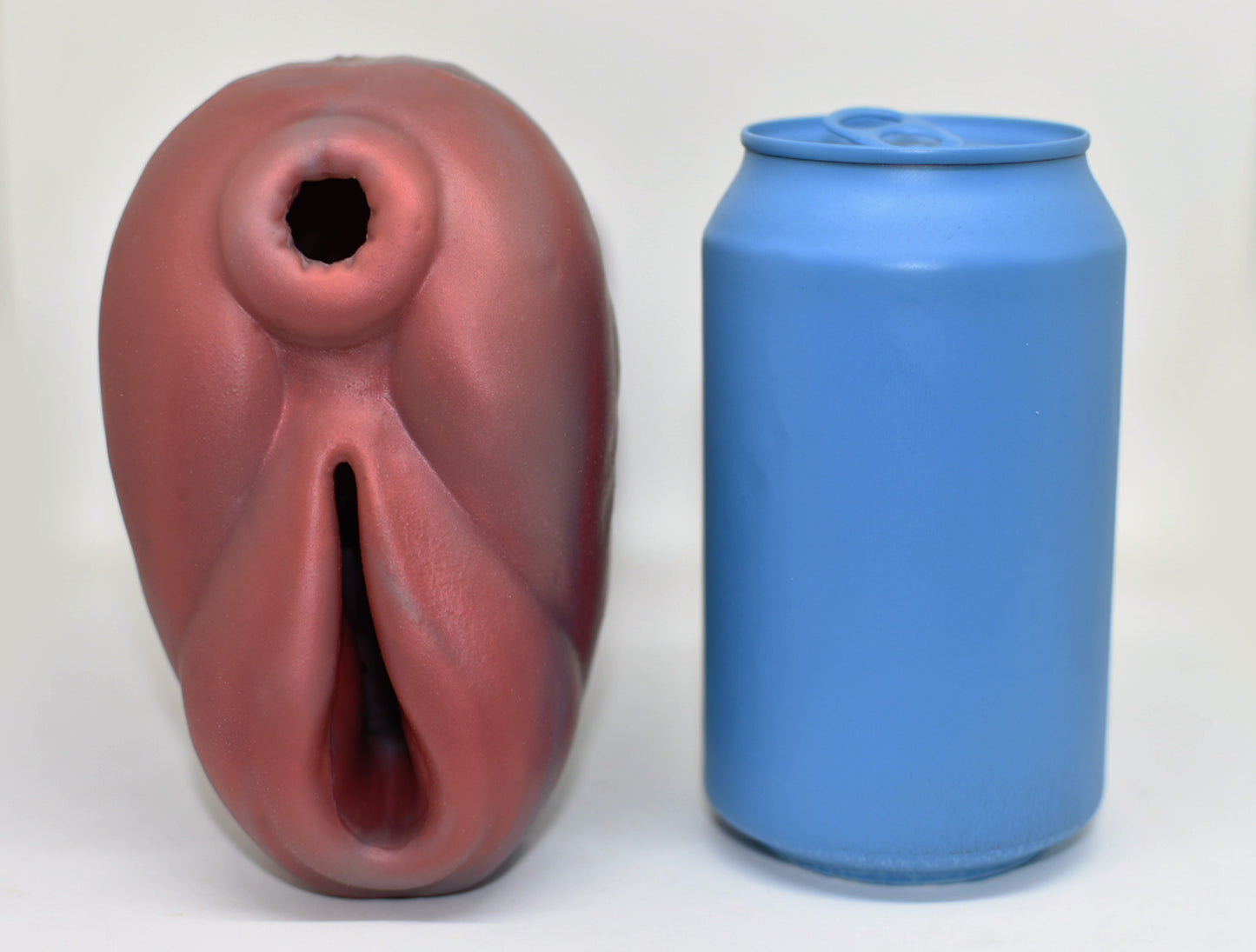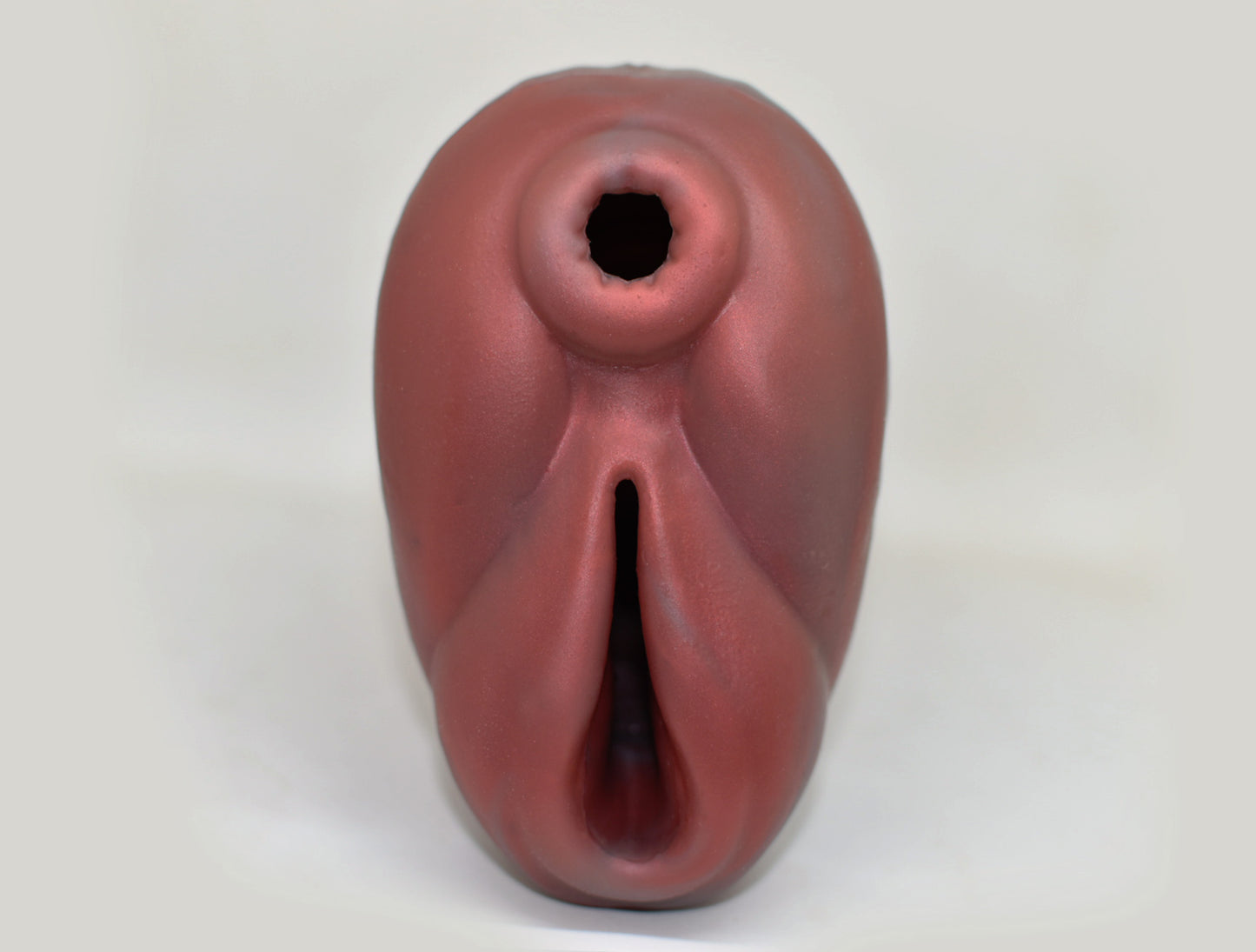 Collapsible content
Highlights

Sive the doe features two holes that can be penetrabled for doubled fun alone or with your companion and fits comfortably in your hand despite her heavy weight.

While the vaginal entrance features a more loose feeling that can be managed via pressure on the tube theres also a useable anus that has a more slim tube giving you more pressure on the entrance and a different textured tube for multiple kinds of pleasures.
Details

Sive the doe can safely be cleaned with hot water.

Sive will be shipped in neutral packaging. If you have any questions about the product feel free to contact us any time.

Since Sive is a handmade product there can be small differences from the color or the surface seen in the product images. We will never send you a damaged or unusable product though.
Materials

For the production of Sive the doe we exclusively use high quality addition-curing platinum silicone.
Discreet Packaging

Your privacy is very important to us!

By default all orders are shipped as discreet as possible and without any markings on the package that would give away its contents.

You can find more information about our packaging including examples on our Discreet Packagin page.
Clean & Care

Detailed instructions for taking care of and cleaning your toy can be found in our Clean & Care Guide
Firmness Guide

Are you are first time buyer or are you unsure about toy firmness?

Check out our handy Firmness Guide!
Epic
Won't lie I never really saw myself purchasing one of these but it's a great toy, the vaginal hole was kinda tight and required a decent bit of lube which was great since it felt great, the only trouble I had out of it was the anal hole as it wound up being rather tight still felt great but required a great bit more lube and force than the pussy opening ( and a few failed attempts at getting in there it was tight AF). Over all a great design and amazing insides well worth the money
Amazing
First of all, the quality is again as good as always. High quality ultra soft silicone, no bubbles, barely noticeable seams. Really nothing to complain about.
But now to the exciting part: The design!
I really like the idea of two-hole toys in general and this one executes it perfectly. The vagina is pretty loose (a bit tighter than an Asena XL wide core, in case you have one as a reference) but has many features like bends and tight passages that really make it an interesting experience.
The anal tunnel is more uniform throughout with a repeating "bumpy" texture (the xray image in the product description can give you a pretty accurate impression here). It features a very tight entrance, which provides a nice feeling of resistance upon insertion, while the tunnel itself is still a lot tighter than the vagina but not uncomfortably tight.
These two completely different sensations combined allow for much greater variety and realism, especially because none of the entrances are fake on this one.
Colours are obviously different for each toy and up to personal preference but I tried out the mica colours for the first time. They are absolutely not what I expected, in a good way! I thought they're just a gimmick and a bit too flashy but I gotta say: The glitter effect combined with lengthwise streaks from the flow direction of the silicone during the pour actually makes it look somewhat like short, slightly shiny fur. So I think they're perfect for all toys where that kind of look would fit.
All in all, Sive is totally worth the money and an instant new favourite in my case. A bit harder to clean and store due to its size but since this is essentially two masturbators in one, that's kind of expected.
Exceptional Quality and Design
This is the 3rd Toy that I've purchased from Char and what can I say this one that does not disappoint. It's incredibly soft and the fact that you can custom design the colours makes it a bonus. Char has always been very helpful and informative when it came to purchasing. The Toy itself feels good with both the holes having different entrances which leads to very different experiences which elevates it greatly. Overall would 120% Recommend this and any other Toy from Char.
a great toy of good value
Sive is a real good toy. Its made of high quality and its got great detail. The makers are keen to fulfill any personal preferences upon the appearance of your toy and the communication was always friendly and straight forward. The only thing you have to keep in mind when purchasing it is that it does not come with any kind of mount, so if you want to use it free handed you have to get creative. ;)
Totally Awesome!
It's an awesome toy to play with, quite heavy on first contact, but feels great in hand, really squishy as well. Both holes feel amazing, giving 2 different experiences depending on which you choose. I also really like the Colorona DarkMica finish, looks marvelous. Sive is definitely worth it.